Gordon Lightfoot with special guest Jay Psaros
July 24, 2022 @ 8:00 pm

-

10:00 pm
Seventeen time Juno Award winner Gordon Lightfoot comes to Wall Street Theater!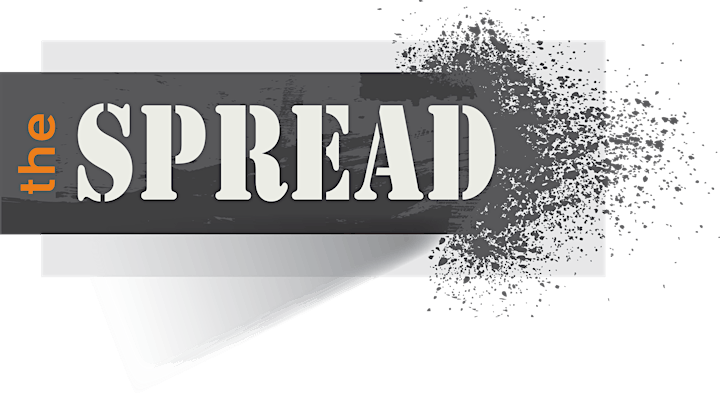 Make it dinner and a show with our Featured Restaurant Partner, The Spread! Get one small plate with a purchase of equal or greater value.
ABOUT GORDON LIGHTFOOT:
After more than 50 active years of hit song making and international album sales well into the multi-millions, it's safe to say that esteemed singer-songwriter and musician Gordon Lightfoot resides with some very exclusive company atop the list of all-time greats. His song catalog is incredibly vast and includes such immortals as "Early Morning Rain," "If You Could Read My Mind," "Carefree Highway," "Sundown," "(That's What You Get) For Lovin Me," "The Wreck Of The Edmund Fitzgerald," "Canadian Railroad Trilogy," "Ribbon Of Darkness," "Beautiful," "Song For A Winter's Night" and "Rainy Day People" to name a few.
For the true living legend, this year is special for Lightfoot with the announcements of: a cross-country USA tour; a new, first time in 14-years, full-length record on Warner Brothers Rhino, titled: Gordon Lightfoot – Solo; and, the nation-wide release of the documentary film: Gordon Lightfoot: If You Could Read My Mind . The concert tour will feature his well known hits as well as some deep album cuts for the die-hard fanatics. All of which are woven together with some of Lightfoot's own behind the scenes stories and personal anecdotes about his historic 50-plus-years musical career. The event is sure to be a great thrill for live audiences and anyone who enjoys hearing great music and seeing a living legend in person.
Gordon Lightfoot has recorded 21 albums and has five Grammy nominations. His songs have been aired regularly for over 50 years, earning him Radio Singles Chart Positions in North America achieved by few others. Lightfoot's radio hits in the USA have earned Five #1s, Five Top 10s and Thirteen Top 40 hits. In Canada he has earned Sixteen #1s, Eighteen Top 10s and Twenty One Top 40 hits. Aside from his success in writing, singing and performing his own songs, Lightfoot has found fortune in having his songs recorded and performed by other great artists including: Bob Dylan, Elvis Presley, Johnny Cash, Hank Williams, Jr., Marty Robbins, Jerry Lee Lewis, Judy Collins, Johnny Mathis, Anne Murray, Olivia Newton-John, Sarah McLachlan, Barbra Streisand, Peter Paul & Mary, Harry Belafonte, Jane's Addiction, Richie Havens, Glen Campbell, Toby Keith and George Hamilton IV.
In June of 2012 Lightfoot's legacy was further enhanced when he was inducted into the Songwriters Hall Of Fame. Lightfoot was honored for his role in defining the folk-pop sound of the 1960s and '70s. Other impressive inductees who make up the roster enshrined in the Songwriters Hall of Fame include Barry Mann, Jerry Leiber and Mike Stoller, Hal David and Burt Bacharach, John Fogerty, Bob Dylan, Isaac Hayes, Carole King, Paul Simon, Billy Joel, Sir Elton John, Bernie Taupin, Brian Wilson, James Taylor, James Brown, Bruce Springsteen, Jim Croce, Phil Collins, Loretta Lynn, Jimmy Webb, Van Morrison, Kris Kristofferson, Dolly Parton, Diane Warren, Garth Brooks, Leon Russell and Leonard Cohen.
In his native Canada, Lightfoot has been decorated with the highest honors bestowed to a civilian including the Governor's General Award and the Companion to the Order of Canada honor of merit. He has also won 17 Juno Awards – Canada's equivalent to the Grammy Awards. Gordon is a member of Canada's Walk of Fame and The Canadian Songwriters Hall of Fame. In 2007, Canada Post honored him by issuing an official Gordon Lightfoot postage stamp. Lightfoot is also in the Canadian Music Hall of Fame and the Canadian Country Music Hall of Fame. Gordon Lightfoot is an indelible part of the Canadian national spirit and regarded as perhaps the most prolific and greatest Canadian singer-songwriter of all time.
ABOUT JAY PSAROS:
What type of songwriter is Jay Psaros? That's a question Psaros has been asking himself for years. Psaros, a long time resident of the Northeast was born into a family of the self employed. Like the self employed, his music has ebbed and flowed in and out of "where the work is," so to speak. Crossing genres as needed and blending styles as desired. Psaros has worked in a most peculiar musical landscape. His gigs have ranged from bar rooms, to medieval themed dinner theaters, to small clubs, house concerts, weddings and everything in between. He's hustled as a booking agent, produced for other artists, written music blogs and even taught the occasional lesson. Recently, a stroke of good fortune. With just over a decade in the music industry, the sweaty bars and medieval costumes have given way to support slots for national acts and small headlining tours at regional clubs. Psaros has shared the stage with the likes of The Mavericks, Boz Scaggs, Daughtry, Third Eye Blind, Tower of Power, Ziggy Marley, Donovan Frankenreiter, Anders Osborne, Los Lonely Boys, Rick Springfield, Lisa Loeb, Three Dog Night, Rusted Root, Peter Cetera, Little River Band, The Original Wailers, Eddie Money, and Joe Nichols to name a few.
Most recently, Psaros has released a string of acclaimed singles throughout the Covid-19 Pandemic which have helped him solidify his standing as one of the regions most authentic and versatile songwriters. His single "Zombies," earned him an invite to Live Stream with the world famous C.F. Martin & Co. via their facebook page, gaining exposure to millions of acoustic enthusiasts. His next single "Rise When You Fall" earned Psaros an invite to perform at Boston's Wang Theater's "Ghost Light Series," bringing awareness to the shuttered iconic theater and the shuttered events industry as a whole. Later in 2020, his Christmas song "I Dream of Christmas with You" was featured during the opening credits of Lifetime Network's "Christmas on Ice." Psaros' work throughout the Pandemic has allowed him to stay at the top of the call list for some of the nations most prominent acts. In the summer of 2021, Psaros will be touring as support alongside Three Dog Night, Foreigner and REO Speedwagon on dates throughout the country. He will also be headlining regional clubs and small theaters throughout the Northeast.
"I still go where the work is, but the work has gotten much better." Stemming from the DNA of his self-employed kin, there is a constant eye on the horizon to make sure work is always nearby as well as in the distance. A strange place indeed, between the "now"and the"never." With just over a decade as a true working artist, the art is finally beginning to prosper. Psaros's 5th release (2018), The Trees Beyond the Town is the culmination of ten years of being self employed. The styles are reflective of the paths Psaros has taken to keep himself in work, as well as keep himself in art. Like Psaros, who is of Chinese, Greek and Irish descent, the songs are uniquely multi-genre. Recognizable yet subtly unidentifiable. "I'm in a strange place in my career," Psaros muses."I consider myself a folk artist, a singer/songwriter…but I frequently get calls to support acts so far outside my genre (at least how I view my genre) that I'm always questioning whether or not I've found my place." This is evident when looking at Psaros's resume as many of the artists he has shared the stage with are of scattered genre and variety. "I've always envied, to some degree, acts that shine in one particular genre…being able to clearly define who they are and excel at what they do. What I do seems to put me in a place where I keep bouncing around. Maybe that's a detriment, maybe it's niche in and of itself. I'm still trying to figure that out."
As a writer on No Depression reminisces, "I remember one of the first times I saw Psaros perform. From that moment I was reeled into the songwriter's work. He has a presence on stage and embedded into his songs. Calm and confident but soft, warm and alluring. It's entrancing." The Patriot Ledger called Psaros "One of the most compelling music stories of the year. It was his 2016 Eponymous record that has helped Psaros maintain and grow a career which is completely independent and free from label constraints." Whether performing solo or with his rotating cast memebers of The Jay Psaros Band, Psaros pours emotion, musicianship and authenticity into every performance.
Absolutely no refunds unless the performance is permanently canceled.
For this performance, proof of vaccination or a negative PCR COVID test, taken no more than 72 hours prior to show date, is required for entry into the venue. Face masks are not required, but they are recommended to be worn in the theater. This policy is subject to change. Please check individual shows as our policies may change depending on additional mandates from the artist's touring manager. If you are experiencing COVID-19 related symptoms, please stay home. We welcome you to join us again in the future.